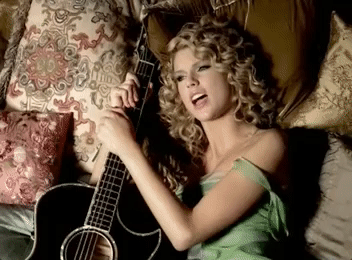 Courtesy of Big Machine Records
It's amazing to just sit and think about the generational impact of Taylor Swift's music. Since the early 2000s, she has already been sweeping the music scene with her country songs—even before the lot of us has stepped into high school. The first five albums we grew up on were built on the formula of teenage drama (which we all frankly miss) and basically wrote itself through Taylor's own experiences (that we also related to).
After a
n altercation with her 
former
label and Scooter Braun resulted in losing 
the
 masters 
to her first six albums, 
Taylor stood her ground with an ingenious way of returning ownership to her own songs. She confirms rerecording her early music in a
2019 interview
with Tracy Smith on CBS, "That's a plan?" Smith asks to which Swift responded, "Yeah, absolutely."
"I just think that artists deserve to own their work. I just feel very passionately about that."

With the first one released, you can expect to hear more songs from the vault, reimagined to come alive again within the coming year. Fearless (Taylor's Version) is out now and you can finally listen to her 2010 Grammy Album of The Year the way she intends it to be.