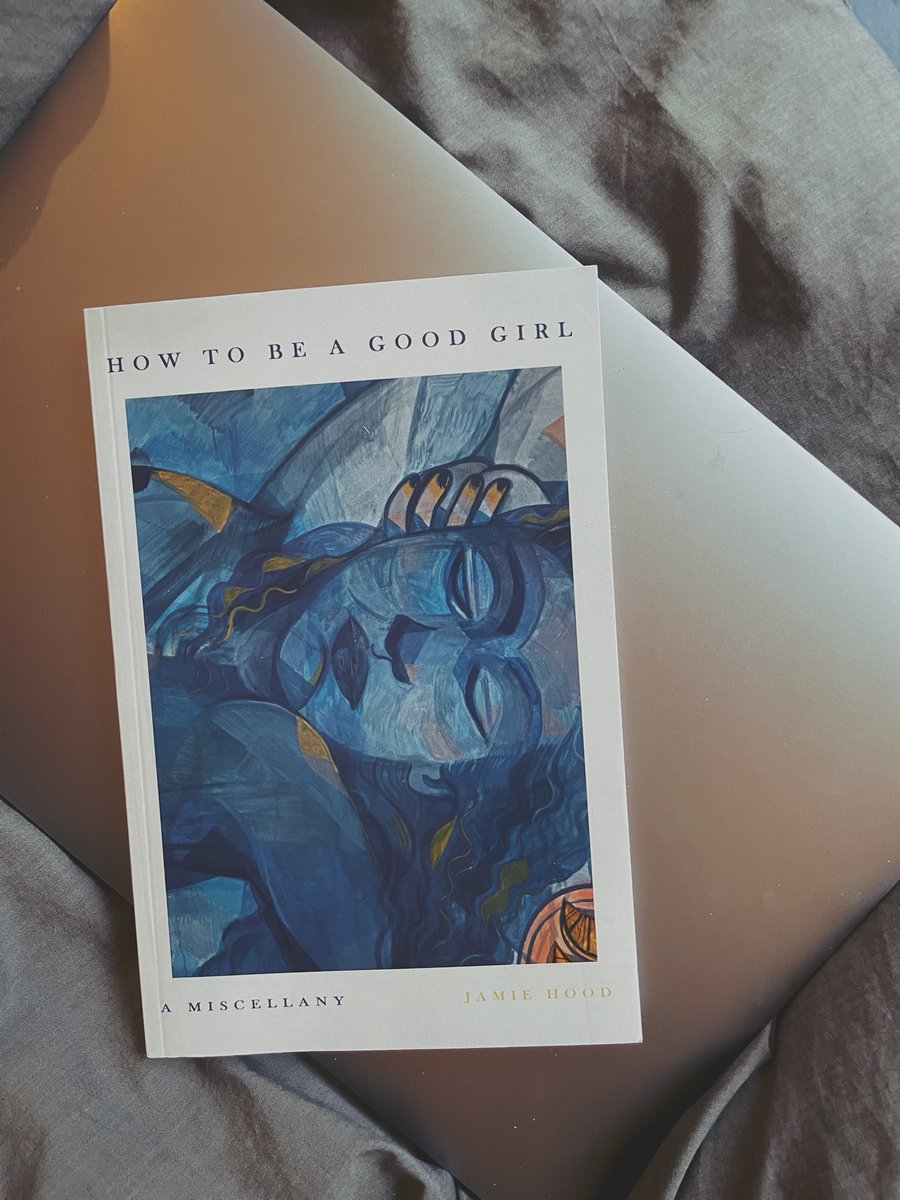 Photo: Courtesy of Twitter (@mb)

When your life is full of trauma, uncertainty, and loss, where and how do you find the good in it?

Poet and essayist Jamie Hood's distinct writing in her first book, How To Be A Good Girl, exhibits an eccentric blend of memoirs, poems, drafts, criticisms, and love letters. Navigating through life, Hood sets on to write a book about trauma, longing, and pain—and her process of turning those experiences into art and healing.
An invitation to her world, the entries feel like snooping in to your roommate's drawer and accidentally taking a peek through those private pages. In a recent interview with
Vogue
, she talks about the writing the book during a global pandemic while also being at one of her lowest points:
"In terms of the way I navigate my work in general, I write a lot about trauma and longing and pain. I talk about it in the book, where I'm like, 'I kind of want to be writing a book about joy, but I don't quite know how right now.'
Overall, I think I'm reasonably well-balanced, so I'm able to sit with a lot of bad emotion without letting it drive me insane. I would get up, go on a long walk with my dog, do yoga or ride my bike, read for a little bit, and then I would work on this book."

How To Be A Good Girl is raw, emotional, honest, and ultimately hopeful. Hood's prose is unique and a great companion on your bedside table or whenever you just need your mind to wander and reflect.