Today we look back at Florence Knoll Bassett and her influential designs that revolutionized the way we live and work in the modern home and office.
Photo (above): Portraits of Florence Knoll through the years. Images from the Knoll Archive | Cover photo: Cowles Publication interior, designed by Florence Knoll. Image from the Knoll Archive.
Florence Knoll Bassett was an architect, designer, and one of the creative forces behind Knoll, the legendary furniture company founded by Hans Knoll. She was responsible for establishing Knoll's recognizable brand of modernism both through her designs and by bringing some of the most influential 20th-century designers into the Knoll fold.
Uncluttered and free-flowing—these were the defining factors that reshaped the way people worked in offices. Long before "holistic" became a buzz word, Knoll Bassett already practiced a philosopy of total design by creating timeless works that considered form and whole environments at every scale: structure, interior, furnishings, colors, graphics, materials, and textiles. 
She notes in an interview with The Times, "Good design is the sum of a designer's experience. It results from the ability to analyze and solve problems by organized thinking and imagination."
Even 60 years later, her work has a contemporary sheen. Here are some of Knoll Bassett's works that you may still recognize in today's modern spaces:
Knoll Showroom in Chicago, Illinois, 1953. Photo courtesy of Knoll, Inc.
Knoll Showroom in San Francisco, 1954. Featuring furniture design and interiors by Florence Knoll Bassett. Photo courtesy of Knoll, Inc.
Mies van der Rohe's Barcelona chair, originally designed in 1929. The German-American architect granted Knoll exclusive rights to incorporate this in her interior design work. Photo courtesy of the Museum of Modern Art.
Pages from a chronology created by Knoll for her archive. Images via the Florence Knoll Bassett papers, Archives of American Art, Smithsonian Institution.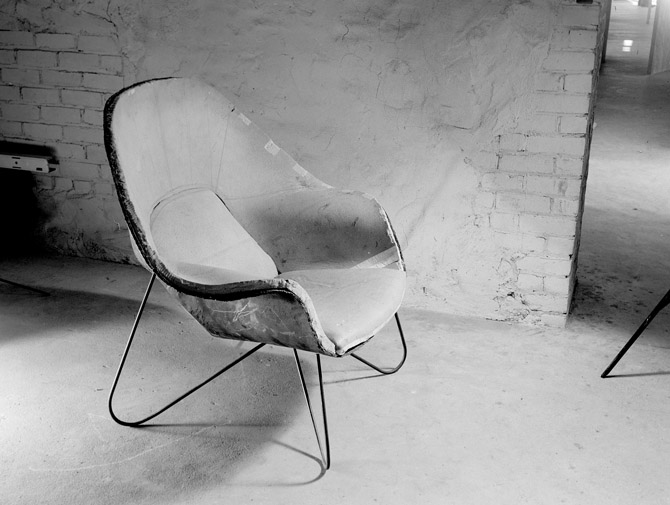 Eero Saarinen designed the groundbreaking Womb Chair at Florence Knoll's request for "a chair that was like a basket full of pillows - something she could really curl up in." Photo courtesy of Knoll, Inc.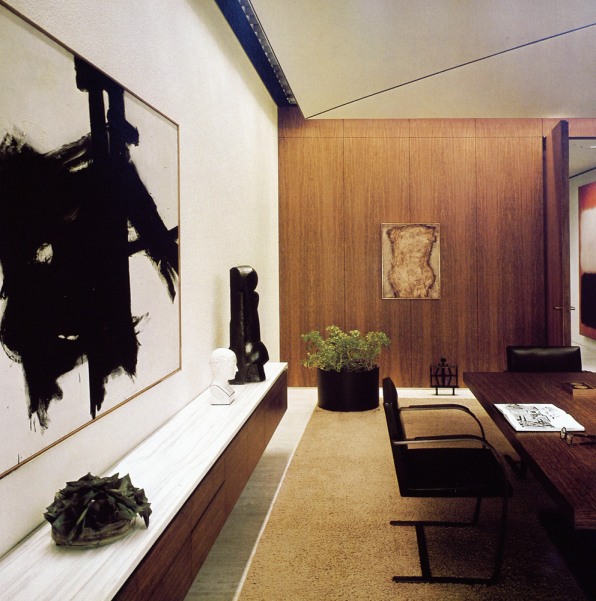 The President's Suite, 1960-1965. Photo courtesy of Knoll, Inc.
You may read more about Knoll Bassett and her works here.