When a lot of us are used to heading out and exploring the next hot resto, staying at home can be a real struggle during quarantine. 
Instead of reaching out for another pack of chips, try to get creative and use this time to hone your skills and finally learn how to cook. 
Here are a couple of favourites—some yummy (and easy!) recipes you can do while you #stayathome, with ingredients you already have in the kitchen.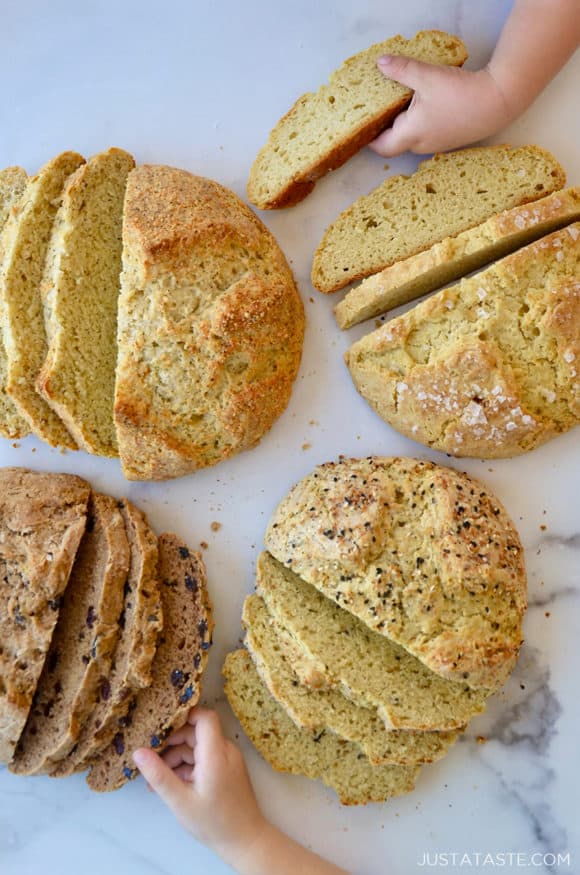 Photo courtesy of Kelly Senyei of Just a Taste
Easy Homemade Bread (No Yeast)
An easy bread made with just 5 ingredients you can find in your pantry—no yeast or eggs required. Kelly Senyei's recipe includes four flavour variations: plain, Everything seasoning, cinnamon-raisin, and parmesan-black pepper.
Don't let those bananas spoil! Here's another recipe for a delicious banana bread that make for a delightful afternoon snack.
---

Photo by Jennifer Gauld
Dalgona Coffee
This creamy South Korean coffee drink is undeniably one of the most popular food trends as of the moment, making its waves on Instagram and TikTok. A new way to enjoy instant coffee, this recipe is easy and fun to make with just 3 ingredients you already most likely have on your cupboard.
---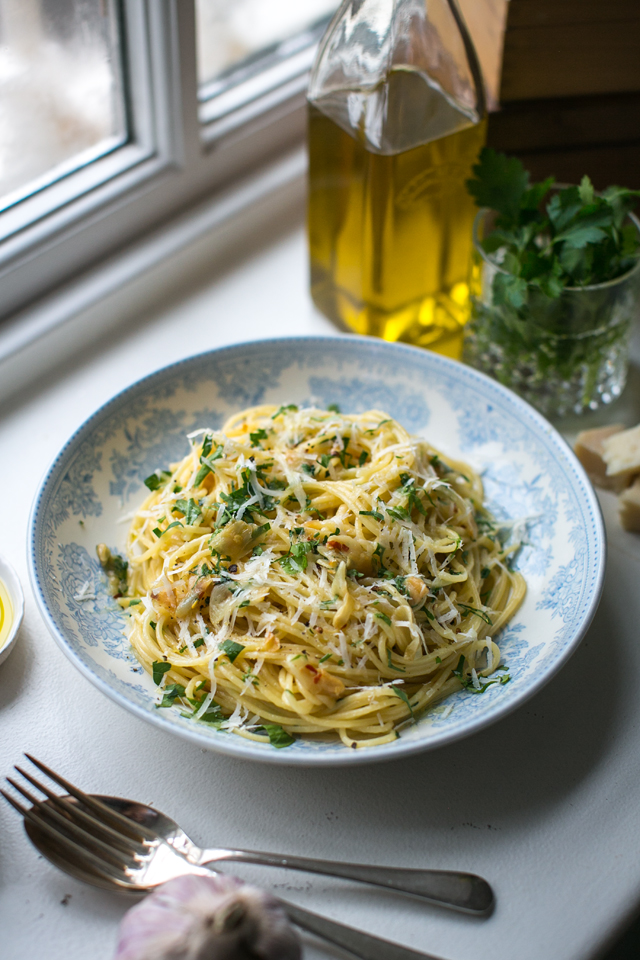 Photo courtesy of Donal Skehan
Spaghetti Aglio e olio
A simple, yet very delicious garlic oil pasta, this savoury dish may look intimidating but surprisingly easy to make. With just 5 ingredients for your pasta (garlic, olive oil, chilli flakes, parsley, and parmesan cheese), you can already recreate your Italian dinner nights at home. 
A few tweaks on this recipe can make this vegan/vegetarian (you can opt to omit some ingredients) or you can also add tuna or bacon to add more flavour.
---
 
Photo courtesy of Jun & Tonic
Brown Sugar Milk Tea 
This particular flavour has been making noise among milk tea fans. Creamy fresh milk, rich brown sugar, and chewy pearls make for this very sweet and delightful drink perfect for the hot summer.
---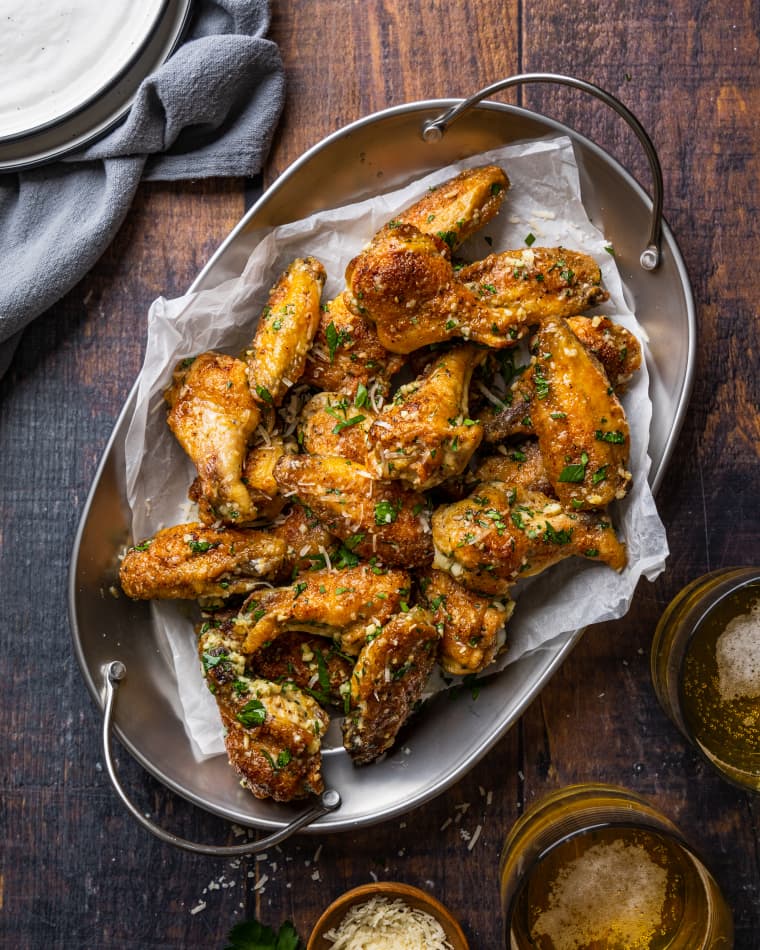 Photo courtesy of Olive & Mango
Garlic Parmesan Chicken Wings
For those who don't like too much spice on their fried chicken, this crispy wing recipe is doused with a good amount of melted butter, smashed with garlic, and Parmesan cheese.